Digital Ira - our collaboration with Nvidia is... →
Download Digital Ira, our collaboration with Nvidia!
Paul Rosenbloom Wins Kurzweil Prize for Best Paper... →
Congratulations to Paul Rosenbloom on another best paper award.
Fixes: For Veterans, a Surge of New Treatments for... →
The military has responded to the mental health crisis among veterans with more treatment, including alternative therapies and mindfulness training.
Virtual Patients Get Psychiatric Evaluations |... →
Visit Mars at ICT's Virtual Viewing Party at... →
Contact: Orli Belman USC Institute for Creative Technologies 310 709-4156, belman@ict.usc.edu   USC Invites You to Mars: Traverse the Red Planet at Virtual Viewing Party Tonight at SIGGRAPH   Portable virtual reality device from the MxR Lab at the USC Institute for Creative Technologies brings 3-D Martian landscape to your iPhone or Android.   What: Just before the Curiosity rover sets down...
ICT Researcher Gives YouTube Views a Whole New... →
Louis-Philippe Morency has turned YouTube users into study subjects to advance his work recognizing, predicting and modeling human nonverbal behavior.
L.A. Cops Embrace Crime-Predicting Algorithm -... →
One step closer to pre-cog crime prevention. A recent study suggests that computers could be better than seasoned police analysts at predicting when and where crime will strike next in a busy city. Software tested in Los Angeles was twice as good as human analysts at predicting where burglaries and car break-ins might happen, according to a company deploying the technology.
3 tags
4 tags
Pilot of the future: U.S. Army gets wearable tech... →
Soldiers will use Android and Windows systems during missions in a not-so-distant future. The Raytheon Company has developed a wearable device and display to help pilots navigate and see where their foes are even after they leave the cockpit. Read this blog post by Donna Tam on Military Tech.
A Grueling Course for Training Marine Officers... →
The 86-day course — which meets four times a year — is called the corps' most grueling school by its instructors and is intended to screen and train potential infantry officers.
Marine Infantry Officers Course →
In a training course, Marines must complete tests of their knowledge and mental skills as well as physical tasks at stations miles apart.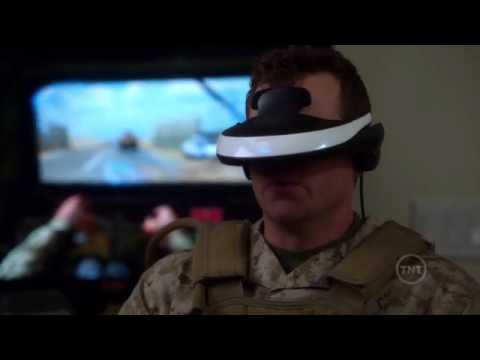 Watch
At 16:22 watch a story about ICT's ELITE virtual human classroom trainer being used at Ft. Benning.
Honor The Fallen →
militaryheroes: A photo list of service members who gave their lives for our country. Thank you.
U.S. Dept. of Defense: Report Shows Success of...
WASHINGTON, May 10, 2012 – A new report shows the repeal of the "Don't Ask, Don't Tell" law is being implemented successfully in the military, Defense Secretary Leon E. Panetta said during a news conference today. The repeal of the law banning gay and lesbian people from open military service took effect Sept. 20, 2011. The secretary said he received the report on repeal implementation yesterday,...
MxR Lab WITH DESIGNS ON CHI 2012 →
The MxR Lab is having a substantial presence at the ongoing 2012 ACM SIGCHI Conference on Human Factors in Computing Systems, the premier international conference on human-computer interaction. (http://chi2012.acm.org/index.shtml) Evan Suma and Mark Bolas are taking part in the GESTURES IN 3D SPACE as part of the 3rd Dimension of CHI (3DCHI): Touching and Designing 3D User Interface with the...
Clicking 'Like' on Facebook Is Not Protected... →
Exactly what a "like" means played a part in a case in Virginia involving six people who say Sheriff B. J. Roberts of Hampton fired them for supporting an opponent in his 2009 re-election bid.
Watch
Cara Santa Maria from the Huffington Post's Talk Nerdy to Me science segments shows off ICT's virtual humans - and her shooting skills - in Gunslinger, our Wild West virtual human simulation.
3 tags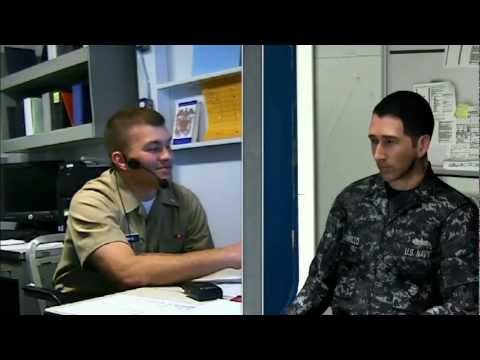 Psychologists Use Social Networking Behavior to... →
The ability to automatically determine personality type could change the way social networks target services to users
Watch
Check out this "Talk Nerdy to Me" video from the Huffington Post's Cara Santa Maria.
Defense News Features 3-D Virtual Reality Viewer... →
An article in Defense News covers the FOV2GO, the do-it-yourself 3-D viewer developed at ICT's Mixed Reality Lab, along with collaborators from the Interactive Media Division at the USC School of Cinematic Arts. The article describes the FOV2GO, which can be created from cardboard or foam core and assembled in minutes, as employing a similar technique to that applied by photo interpreters who...